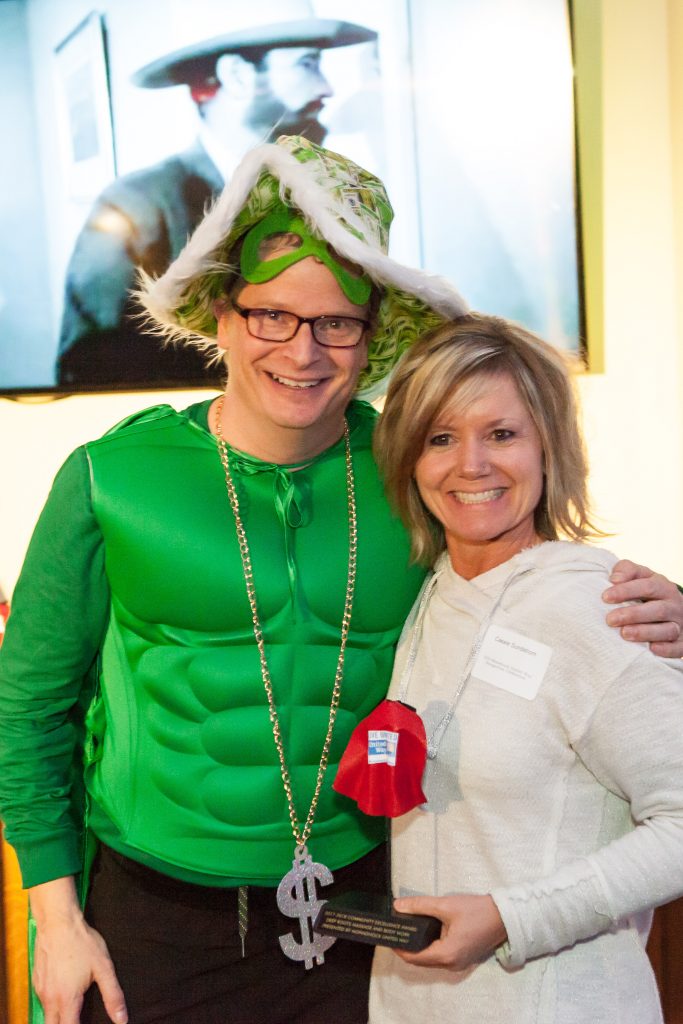 We are so honored to be the recipient of the Monadnock United Way's 2017-2018 Community Excellence Award!
One of our crusaders, Cassie Sundstrom, recently accepted the on Deep Roots' behalf. The award was a first at this year's superhero-themed ceremony, and was given to Deep Roots as a local business that has "demonstrated kindness, compassion and community support at the highest level." Deep Roots donates 10% of gift certificate sales from November and December each year, equaling a donation of about $5,000 in each of the past five years.
Peter Smith, the Monadnock United Way's manager of campaigns and donor relations, said the brand-new award was created to recognize small businesses or individuals who contribute in ways not based on employee-contribution fundraising campaigns.
"It's such a great business," Peter said. "They were a no-brainer for this first award."
We couldn't have gained this recognition without all the members and guests who decided to give Deep Roots as a gift during the last several holiday seasons – so you share in this award!
And it's fitting that Cassie would represent Deep Roots in receiving it: Our first hire, she is also our in-house trainer and coach.
As Cassie says, "I do massage, what's your superpower?"
Erica's back! Next post