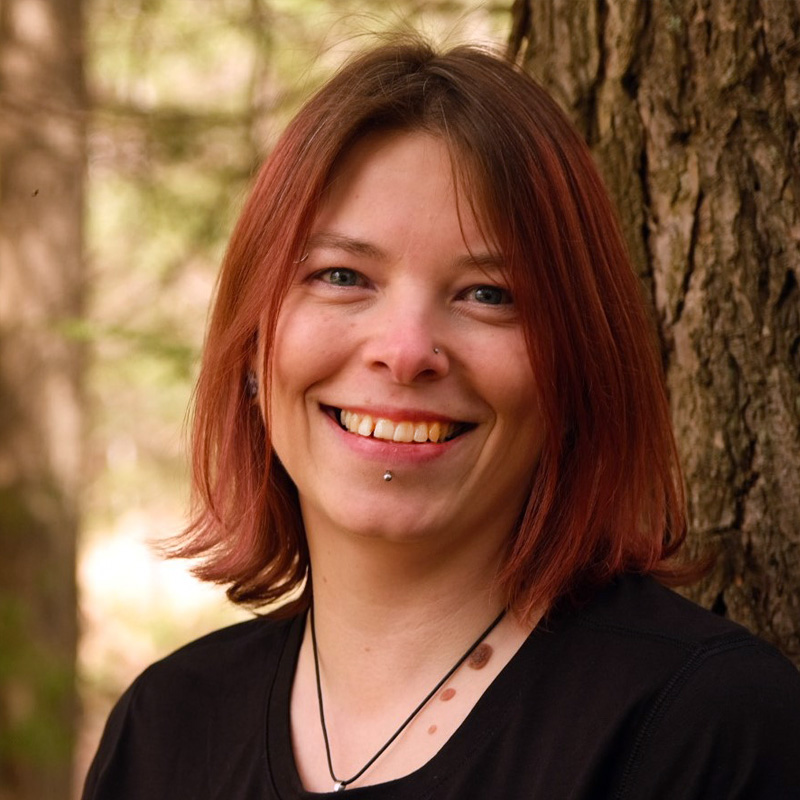 Heather Spaulding's arrival at Deep Roots coincided (im)perfectly with the COVID-19 pandemic.
"I did one massage, and then we had the meeting where everyone found out we were closing," she recalls.
But by then, she'd already gotten to know the Deep Roots staff in the course of the interview process and realized that the company's focus and philosophy matched her own.
"I had been doing a lot of spa and relaxation work and couples' massages," she said, but it wasn't enough. "I had the technical, therapeutic skills but I wasn't using them, so that's why I picked Deep Roots. I wanted the more health care-focused work."
Heather graduated from The Massage School in Easthampton, Mass., in 2017. Getting there required a reboot of her original career goals.
"I wanted to help people, that's really what it boils down to," she said. But "I wanted people to feel better on their terms. I was going to go to nursing school, and I had started my prerequisites but – they don't allow for a lot of autonomy with patients."
With therapeutic massage, she said, "we figure it out, instead of me saying, 'this is what I'm going to do, deal with it.'"
When she and the rest of the Deep Roots family got the news that they had to close down for safety during COVID-19's first push, the blow was softened by owner Mark Rebillard's offer of continuing education. That training added another 250 hours of study to Heather's resume, and added to her massage repertoire when the company opened back up this summer.
She does a lot of deep tissue massage, but prefers to pull from different modalities rather than specialize. She's finding that seeing the same clients regularly gives her the opportunity to build on their treatment over time.
"I see people with chronic pain issues, I see people who are rehabbing after surgery, people with specific problems they need help with," Heather said. "It is exactly what I was looking for."
It's more consistent. Spa work was date nights, and bridal parties, I might see somebody twice in a year, or even once a month – but those were few and far between. I'm actually starting to build rapport with people I've seen three and four and five times now."
And the attention being paid to creating a safe treatment space means she feels safe back in practice, she said.
COVID-19 is "being taken very seriously, and the accommodations are such that, as a therapist, I still feel like I can do my job, nothing is stopping me from giving the best massage I can," she said.
Heather lives in Chesterfield with a roommate and her Lab-corgi mix, Sigmund.
***
We're coming back strong! At Deep Roots, we feel incredibly lucky to have been able to open back up, safely, and better our knowledge and skills in the process.
In fact, we're opening up evening and weekend hours, Our new schedule, starting in mid-October, will be:
Monday & Tuesday – 8:30a.m.-4p.m.
Wednesday through Friday – 8:30a.m.-9p.m.
Saturday – 9a.m.-5p.m.
Sunday 11a.m.-5p.m.
How are we able to do that? In addition to the fantastic employees who had already returned to us after our COVID-19 closure, we are hiring several more! Stay tuned here to meet all of them.
There's something else you should know: with help from the Paycheck Protection Program from the Cares Act, we were able to invite back employees for almost 8 weeks of work, even before we were able to see clients again. We "doubled down on our down time" by investing and paying our team to complete 250 hours of training with the National Academy of Sports Medicine and the Academy of Clinical Massage. Mark Rebillard, Cassie Sundstrom, Casey Carroll, Sarah Bessonett, Angelique Shepard, and Heather Spaulding all took part in earning certificates in Corrective Exercise and Orthopedic Massage.
We continue to take precautions to be sure our clients and our therapists are as safe as they can be while providing excellent massage. Among the actions that have become rituals in our office: No one is allowed in without a health screen and a face mask, we change our scrubs and face masks in-between massages, and wipe all touched surfaces between clients. See the whole list here.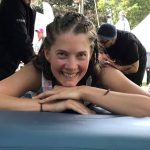 Erica's back! Prev post
Introducing Abigail McCoy, LMT Next post