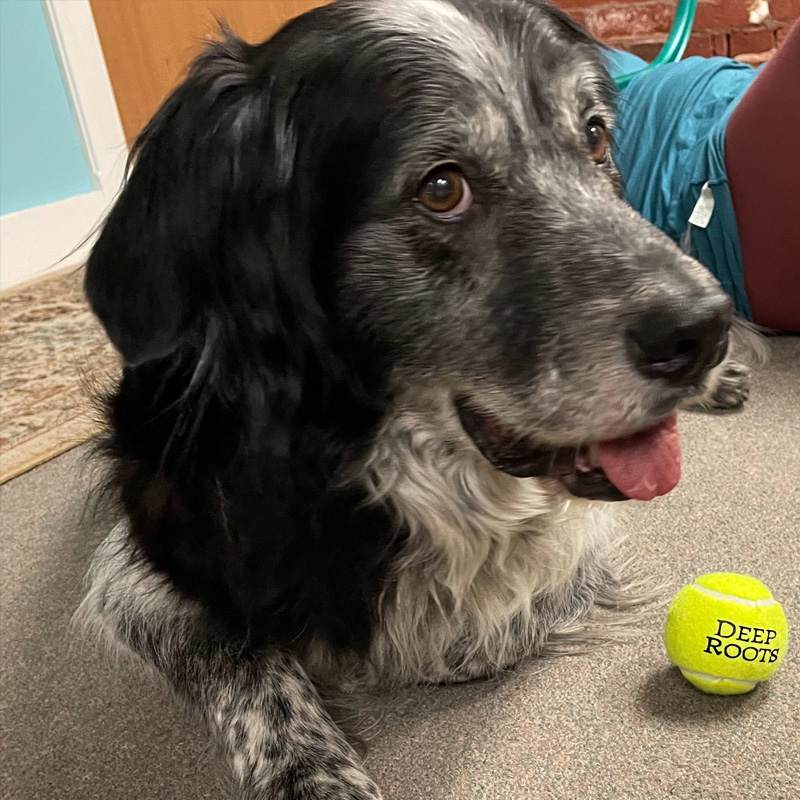 Sketchy
Through attending River Valley Community College Massage Therapy Program classes and student clinic, Sketchy found his calling as a therapy dog, receiving a certificate of recognition for being a delightful addition to the program.
People have found his calm and friendly presence a bonus to their massage sessions. Sketchy now brings his gift of unconditional welcome to Deep Roots.
When not working as a therapy dog, Sketchy loves a good walk, a swim, or a romp. He is happy to accept treats, which can be found at the guest services counter.