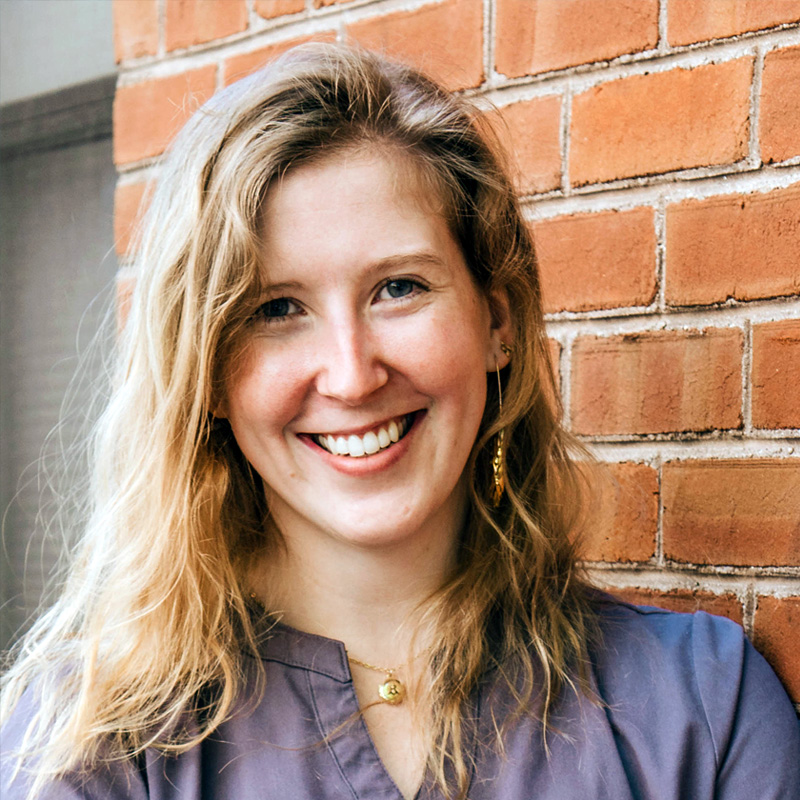 Abigail McCoy was living the life of a starving artist. As a freelance illustrator, she knew she was going to need another income stream to help make ends meet, but she had no intention of spending that much time doing something that had no meaning for her.
"I told myself I wasn't going to get a part-time or day job I didn't love," she says. "I always loved massage, and was always interested in alternative and holistic health care methods … so I said, 'why not?'"
Turns out, it was the right choice.
Every client is so different, she says, which makes the work so interesting. "There's the personality of the person, and then there are the tissues."
Abigail studied massage at River Valley Community College, and was part of our most recent batch of interns. When it was a choice between a job at a spa and working here, that job experience helped her make the decision. Deep Roots is "more medically oriented, there's the idea that massage has a physiological benefit and we're going to teach you how to bring about that benefit."
"I like the dynamic of it being a partnership, it's not just me treating the person … but also encouraging them to be engaged in their own therapy," she says.
Abigail has a degree in illustration from MassArt in Boston, and continues to work on her own illustrating mythology and folklore.
She lives with her parents in Newport, N.H., and is planning to relocate to the Keene area.
***
We're coming back strong! At Deep Roots, we feel incredibly lucky to have been able to open back up, safely, and better our knowledge and skills in the process.
In fact, we're opening up evening and weekend hours, our new schedule, starting in mid-October, is:
Monday & Tuesday – 8:30a.m.-4p.m.
Wednesday Through Friday – 8:30a.m.-9p.m.
Saturday – 9a.m.-5p.m.
Sunday 11a.m.-5p.m.
How are we able to do that? In addition to the fantastic employees who had already returned to us after our COVID-19 closure, we are hiring several more! Stay tuned here to meet all of them.
There's something else you should know: with help from the Paycheck Protection Program from the Cares Act, we were able to invite back employees for almost 8 weeks of work, even before we were able to see clients again. We "doubled down on our down time" by investing and paying our team to complete 250 hours of training with the National Academy of Sports Medicine and the Academy of Clinical Massage. Mark Rebillard, Cassie Sundstrom, Casey Carroll, Sarah Bessonett, Angelique Shepard, and Heather Spaulding all took part in earning certificates in Corrective Exercise and Orthopedic Massage.
We continue to take precautions to be sure our clients and our therapists are as safe as they can be while providing excellent massage. Among the actions that have become rituals in our office: No one is allowed in without a health screen and a face mask, we change our scrubs and face masks in-between massages, and wipe all touched surfaces between clients. Learn more about what we doing to keep everyone safe here.
A demonstrated commitment to professional development as well as to the health and safety of our clients and staff has brought amazing new therapists to our team.
Meet Heather Spaulding, LMT Prev post
Juniper Thurston, LMT Next post